THEMED ENTERTAINMENT Clients
WYATT DESIGN GROUP (Theme park master planner and design firm)
Provide social media and publicity campaigns to promote this renowned design firm and industry leader to the themed entertainment industry. Keeping a presence to the trade is key to their branding. Marketing support includes advertising, listings in trade journals, competitive research, maintenance of the website CMS, SEO,  social media postings, industry events, photoshoots, event management, media relations, article copywriting, blogs, and press releases.
More at www.wyattdesigngroup.com.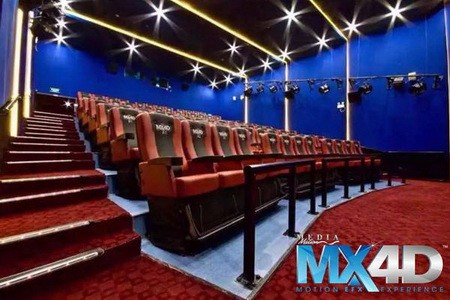 MEDIAMATION, INC (Systems integrator and fabricator of 4D immersive ride technology)
Provided marketing support services to promote this themed entertainment supplier, targeting theme parks, museums, science centers, and attractions. Designed and managed their B2B and B2C websites, social media, email marketing, creative design, advertising, print collateral, copywriting, tradeshows, and publicity.  In addition, IndieMarketing provided business development and sales outreach – researching and formulating leads lists, sales databases, pipeline reports, pitch decks, cold calls, in-person meetings, contract negotiations, budgets, timelines and sales reports,
More at www.mediamation.com.
ARX PAX / HENDO HOVERBOARD (New Mag-Lev Innovation)
October 21, 2015 is a historic date for Back to the Future fans.  It's when Marty McFly travelled into the future and rode the world's first hoverboard.   The future is now and hoverboards are real.  They may not be practical in their current state of development, but nevertheless, the technology does exist to hover and propel an object without superconductors or supercooling.  IndieMarketing had the honor of consulting for Greg and Jill Henderson, founders of Arx Pax and the Hendo Overboard, the inventors of a completely novel scientific discovery. IndieMarketing helped Arx Pax brand and develop the pitch for their proof of concept product, the Hendo Hoverboard, then design a viral Kickstarter and PR campaign, and form strategic partnerships with prominent entertainment studios, production companies, and themed entertainment suppliers that led to their first round of funding for this start-up out of Silicon Valley.  The road is paved in copper for this new invention and we will be certain to see many uses of this world-changing technology in the near future, within entertainment and beyond.
More at www.arxpax.com.